Assessing and Building Capability
Procurement Knowledge Evaluation
This evaluation centres on the skills required to perform the procurement function in strategic procurement.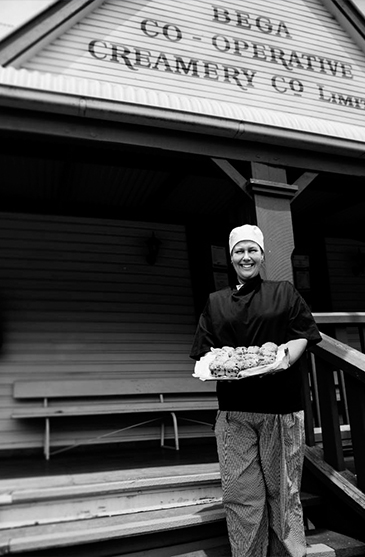 What is it?
This is an evaluation of your Procurement knowledge. You will be guided through eight dimensions of Procurement and you will be asked a set of multiple choice questions for each. This is a timed evaluation and at the allocated time it will close. The question set is based on technical skills standards and there are varying levels of difficulty in the question set however, they are not designed to 'trip up' or trick you but rather to provide an insight into your expertise across procurement.
The 8 dimensions assessed are:
Opportunity Analysis

Market Analysis

Strategy Development

Market Engagement

Negotiation

Contract Implementation

Supplier Relationship Management

Strategy Refresh
What happens when I finish?
On completion you will receive an individual report with an analysis of your capability across a range of technical competencies. This report is tailored especially for you – it will highlight each assessed dimension focussing on both your strengths and your developmental opportunities. The key output is a set of recommendations for both you and your manager to consider in order to optimise function and individual performance.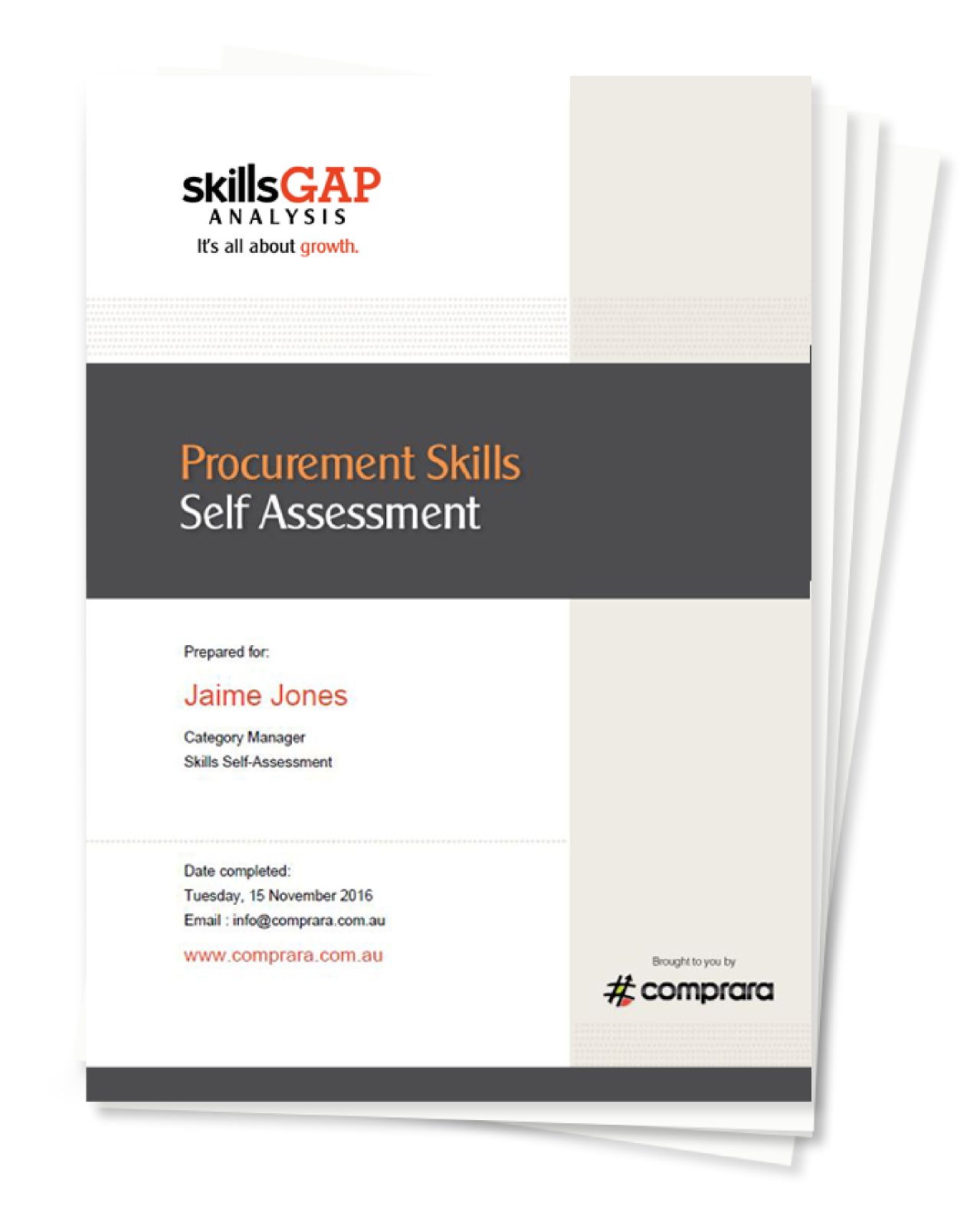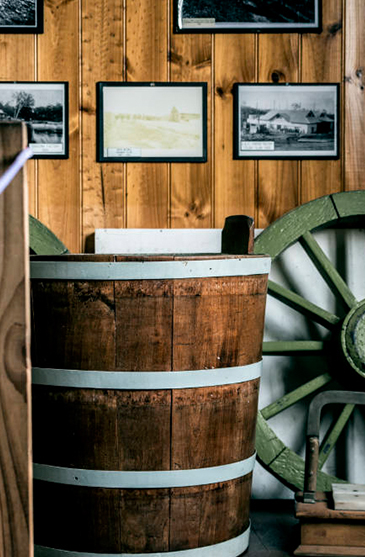 What's in it for me?
1

Gain insight into your expertise in each step of the process.

2

Bench mark your knowledge against the rest of the profession.

3

Personalise your training plan with a move away from the 'sheep dip' approach.

4

Receive an individualised report which you can use for your own personal development.

5

A feeling of contribution! The more respondents, the greater the benchmark measure across the region.
How long does it take?
The evaluation generally takes around 60 minutes to complete. You will be taken to an Instructions page, then a general information page where we will ask a few questions about you and your procurement function. Then the evaluation begins! From the starting point until the end you will note a clock at the top of the page that keeps time as you progress through the evaluation.
Where does the information go?
On completion of the evaluation you will receive a PDF report of your own results. We do not share your personal results with anyone. At an aggregate level results are collected, amassed and averaged to provide a basis for a benchmark of capability.